Journals can be a wonderful way to discover nature while cultivating a variety of skills — all while enjoying healthy outside time!
Read on to find out more of the benefits and how you can help the young ones in your life create a journal that is perfect for them.
Benefits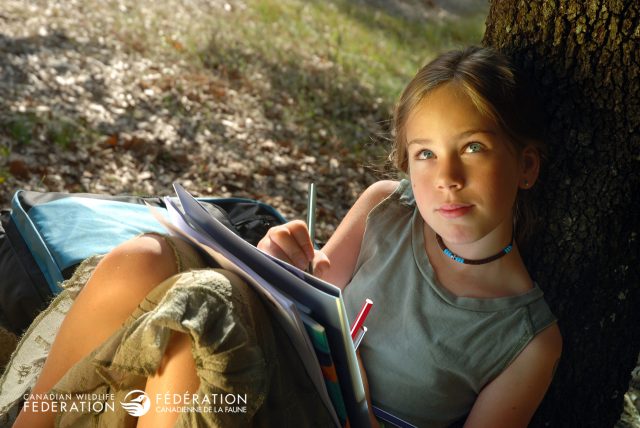 Nature journals are flexible in how you make them. You can note all you encounter that day with words or pictures, in whichever style suits the person.
Journaling enhances one's observation skills as we are on the alert for new or interesting things that our senses pick up.
By choosing to slow down and notice all that our senses are interpreting we can get more pleasure as we fully delight in the colours, patterns, textures etc. We can also make discoveries we might not have otherwise, like noticing an animal watching us through the greenery or a tucked away entrance to a nest.
We can nurture our creativity if we choose to include sketching, painting or writing poetry.
We can also nurture our inner scientist by noting the date, time, weather conditions and wondering about some of the things we notice.
If we keep it up we can begin to notice patterns of animal and plant behaviour in relation to the seasons and changing activities within and around the area.
Journaling can improve language skills as we reach for words to describe our findings. Whether poetic or matter of fact, it's engaging another aspect of our brain.
By getting outside more we enjoy the benefits of being out in nature such as that mixture of calming yet enlivening. It can lead to improved attention span, mood and cooperation amongst participants.
Materials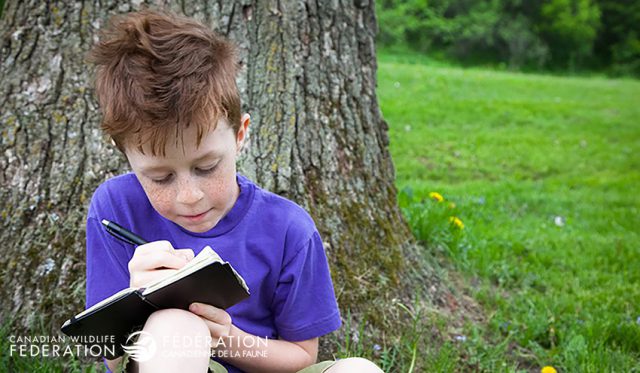 People often use notebooks with blank paper but a child might prefer lines or even loose paper, blank or lined, and make a book with it as they go. If you use loose paper you can keep them in a binder or, after a while, staple them along the long left end to make a book. You can also use thread to stitch it together or use a hole punch to make three holes and then tie the paper up with colourful yarn.
You can buy pages with prompts like questions to answer and frames within which one can draw. If you think some of your kids or students would like that and you are feeling creative perhaps you could make and photocopy pages yourself. Include prompts that involve not just what one sees but also hears, too.
If you think your children/students will be using watercolour to illustrate their observations choose a book that has thick enough paper to handle the moisture while it dries.
Bring along a pencil and eraser or pen if they prefer. In addition writing and drawing, kids might enjoy making leaf and bark rubbings as well in which case you may wish to have crayons on hand.
Making it Fun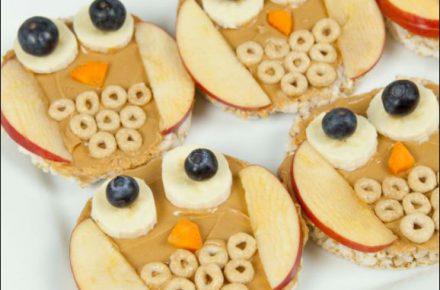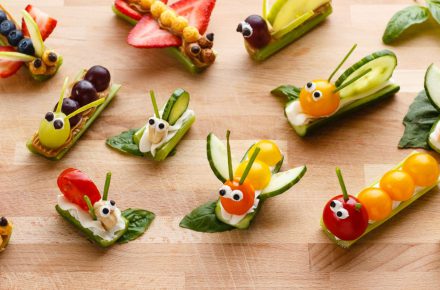 Some kids will naturally enjoy this activity while others may be reluctant. To help get them out the door and enjoy it enough to make it a regular activity that they look forward to, here are a few things to consider, in particular for younger children.
If you have a regular spot, give it a name that feels special or fun. Perhaps you can say you are going to your 'special spot' or your 'secret place'.  Of course, 'Study area' can work for all ages in particular older children.
You can also make it fun by adding another element the kids enjoy like yummy food. There are some online sites with ideas to tie snacks in with nature, be it using cookie cutters for shapes like a squirrel or fox, muffins with blueberries you picked last time you were out on a trail (okay, so not many of us will be able to pull that one off) or a snack that looks like an animal. Of course, the farther you have to travel to your spot the less intricate you may need your snack to be!
If you have time maybe you can play a game after making your journal entries. Some children will also wan to show or tell each other what you noticed that day.
How To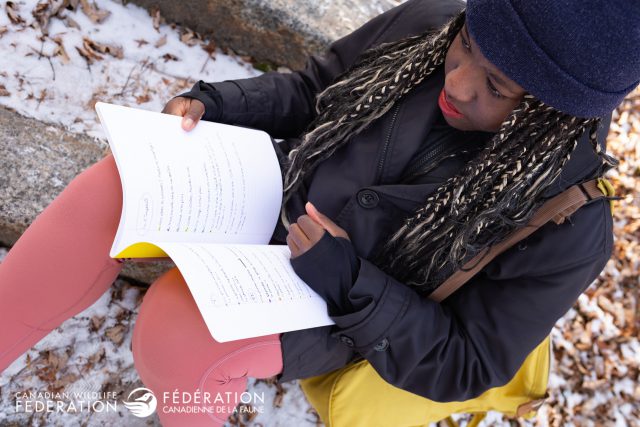 Style
Let them know that this is their journal and they can do it any way they like. If they don't love art, remind them that any illustrations are just to get the basics down to help them remember things. They can experiment and if they like scientific listing better, go for that. If they just want to draw how it makes them feel, go for that.
Perhaps along the way one will try a little drawing and the other might try a little noting! But by keeping it wide open help them be willing to try and hopefully keep it up! They can get ideas from what you and others do and include other elements as they are inspired.
They can even trace images if they need that for it to look like they want. In time that tracing will help them draw it themselves. Of course, they may not be able to trace through thick paper, if they are using a notebook, so they could use tracing paper or some other thin paper which they can cut out and tape into the book.
Journals are typically organized by date, where you note all you notice that day. You also note the time, location, weather. If you keep it up then you'll start to notice patterns such as where the sun shines and animal behaviour you may see at certain times of the day. Seeing your spot in different conditions of rain and sun, summer and winter helps you tune to that spot and its inhabitants which leads to more discoveries and insights.
Focus
Some will pick the same spot to sit at and note their findings. Some may wish to just note what they observe at different spots along a trail. There are merits to both in sharpening your observation skills in general and getting to know an area. The main thing is being flexible with your schedule and the child's interest.
This brings up the point that it can be a frequent regular activity or only as you are able. It can also be to the same spot or a few places. If you do the latter, consider having one that you can access more often or that feels more special to you where you note more patterns and changes, if you can manage it. Maybe your kids can adopt a tree as theirs to observe, like the Macoun Field Naturalists.
After a time individual observations connect to form an understanding of the life being observed as did the Macoun club.
You may even find that your discoveries are of help to your local field naturalists, municipality or community. You may one day help make a guide of your local plants and animals and help others open their senses to the beauty and magnificence of our natural world!
What to look for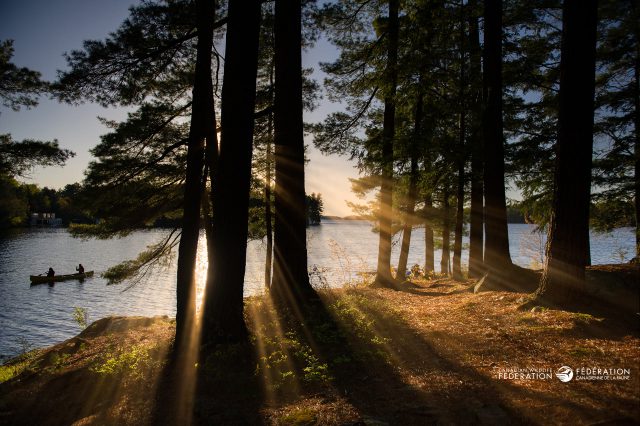 Use all your senses as you explore the weather and the plants and animals that live there. If children need suggestions, you can help them look either more closely at their sitting spot or the bigger picture of the area and all they can take in.
What do you feel on your skin – warmth from sunshine? A strong or gentle breeze? Is it cool? What do you hear? Can you smell anything? Touch the tree bark, smell the flower and enjoy being fully in this moment as you explore it fully.
For plants, what kind of plant is it – a tree or a fern? Is it flowering or does it have seeds or fruit? What colour are the leaves? What is its overall shape and are there any signs of animals living in it or using it?
What are the leaf shapes? Is the margin (edge) smooth and straight or wavy or toothed. Over time you may want to learn the parts of the leaf or anything else you are looking at regularly, to know what term to use to describe it which can help in communicating with others and future in using field guides and online identification or reporting sites.
For animals note the kind (bird – duck, insect – butterfly etc.) and if possible, the species (Blue Jay). If you don't know, jot down the features in case they would enjoy researching with field guides or online resources like iNaturalist.ca and learn what it is and how it lives.
You can note where it is – tree tops or along trunk? And what it's doing – sitting quietly or making a lot of noise? I wonder why – maybe to alert others, to rest, cool down or blend in to catch it's food?
Describe the weather, the sky, the clouds' shape and movement.
Are there any tracks and trails? Are there any holes in the ground or a log? I wonder what made that and why?
For those that enjoy looking up things at home or at school, they may want to leave some space on pages where they want to look up something up.
No matter how you and your children journal, remember the main thing is to enjoy yourselves. Learning, developing skills all come naturally as a result. Have fun discovering!