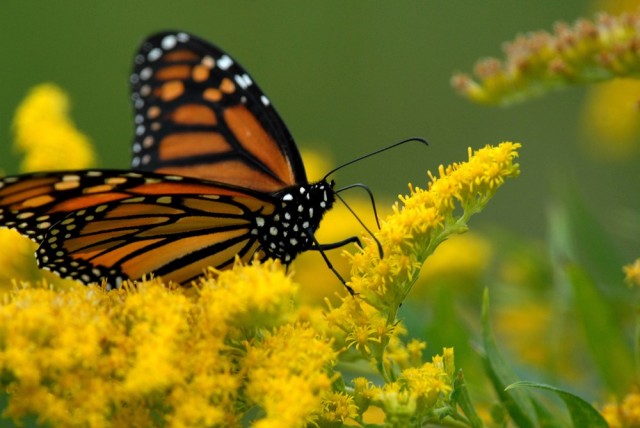 Photo by: Andre Denis
This Earth Day, why not pledge to make a difference to one of the endangered critters that visits your backyard. The monarch butterfly boasts a 4,000 kilometre migratory trek and arrives in Canada sometime between June and July. Unfortunately these stunning pollinators face a major threat along the way – habitat loss. These majestic butterflies are struggling to find a place to land when they reach Mexico (as their habitat is being robbed by deforestation). And in Canada and the United States? Agriculture and citizens spray their crops and gardens with pesticides and herbicides that can kill off their primary food source – the milkweed.
We know that you don't want to see these beautiful butterflies vanish from our landscapes. Neither do we. Luckily we can do something to save them this Earth Day!
However you decide to make a difference for the monarch, thank you! You're making a world of difference!