Sunny skies, subtle waves and fresh air — all the components of a great day on your boat.
Boating is a favourite past time of many, but some people don't know that improper boating practices can have damaging effects on their lake.  But it doesn't have to be! Learn what you can do to avoid these environmental losses.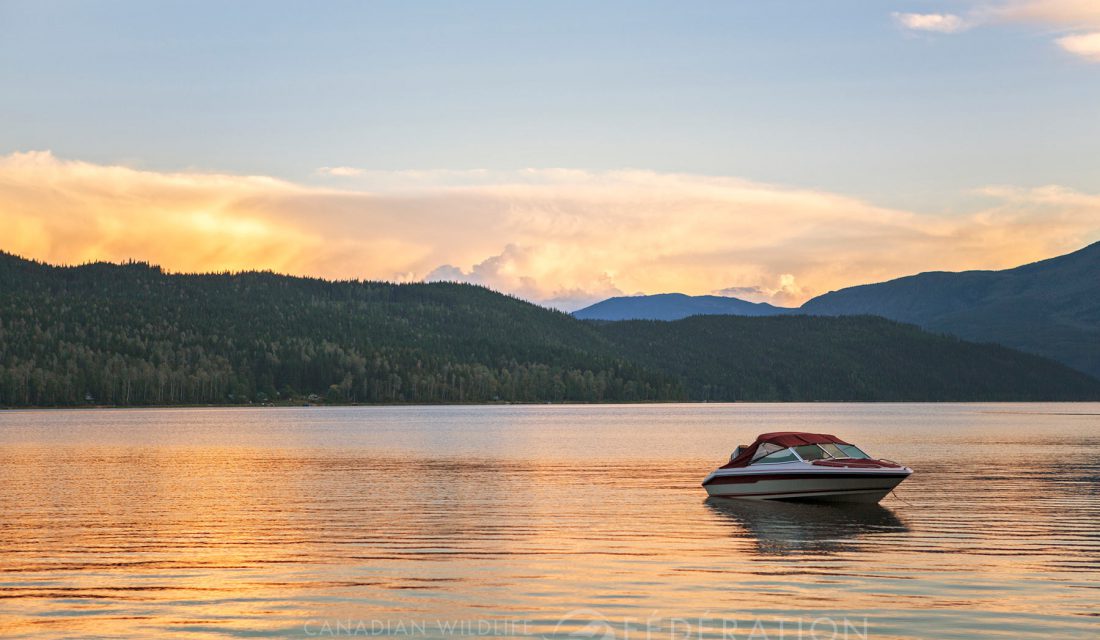 Do's and Don'ts of Safe Boating
There are changes you can make to reduce your impact on the environment while using your watercraft:
Don't speed while close to the shore — the closer you are, the stronger the wake.
Do be conscious of your surroundings: small animals easily go unseen.
Do dispose of used oils and filters properly.
Do be careful of portable gas or fuel tanks.
Don't get too close! Enjoy wildlife from afar, especially during nesting seasons.
Do regularly maintain your watercraft or upgrade when needed. Degraded boats are more likely to leak into waterways.
Do properly wash and dry your watercraft when switching between waterways to reduce the chance of transporting invasive species.
Don't speed! Reduce your speed or use your electric motor to troll.
Do interchange between a motorized and non-motorized watercraft to reduce the chances of motor pollution and excessive wave action.
By taking these necessary steps to use your watercraft consciously, you can do your part to ensure the health of our lakes for future generations.
Learn more ways to improve your lake's shoreline at LoveYourLake.ca