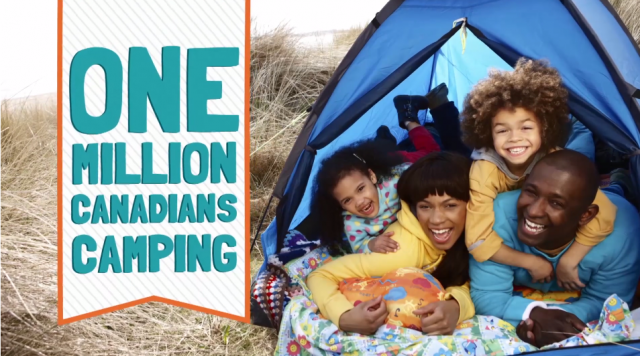 What are you doing this summer? Any chance you're planning a camping trip for a million people? Ok so that tent might get a little squishy. Nevertheless, that's our goal this summer. Get a million Canadians camping. It's lofty but we think we can do it! Especially with your help.
So why not check out CWF's Great Canadian Campout? Our goal is to get One Million Canadians camping by Canada's 150th Birthday in 2017 (so we have a few years to meet that goal – phew!)
The #GreatCanadianCampout is being celebrated this year on July 19th which just so happens to also be Parks Day in Canada. All you have to do to participate is make your commitment to camp this summer on our website www.GreatCanadianCampout.ca and you'll instantly receive a FREE Guide to Canada's Greatest Hikes plus be entered for your chance to WIN a $500 gift card to SAIL outdoor equipment retailer.
Why are we trying to get you to camp? Because we want Canadians to explore the outdoors, to get curious about the wildlife and habitat that surrounds us, and because it's FUN! Learn about everything from wildlife at night, to campsongs, to leave-no-trace camping on the website.
Make sure to connect now on your social media channels using #GreatCanadianCampout to share stories and photos.