We need a source of native wildflower seed for pollinator restoration projects in eastern Ontario.
Our goal at the Canadian Wildlife Federation is to transform millions of kilometres of rights-of-way along roads, hydro lines and rail lines into havens for native meadow wildflowers.
The benefits of realizing such a dream are far reaching. This transformation would have a huge impact on Monarch Butterfly and other insect pollinator populations. This is important since many of these species have experienced dangerous declines in recent years. Also, ecologically robust wildflower meadows are an important carbon sink for mitigating the effects of climate change.
All in all, making the dream of comprehensive pollinator restoration a reality is a smart investment in the Canadian landscape.
Sourcing Seeds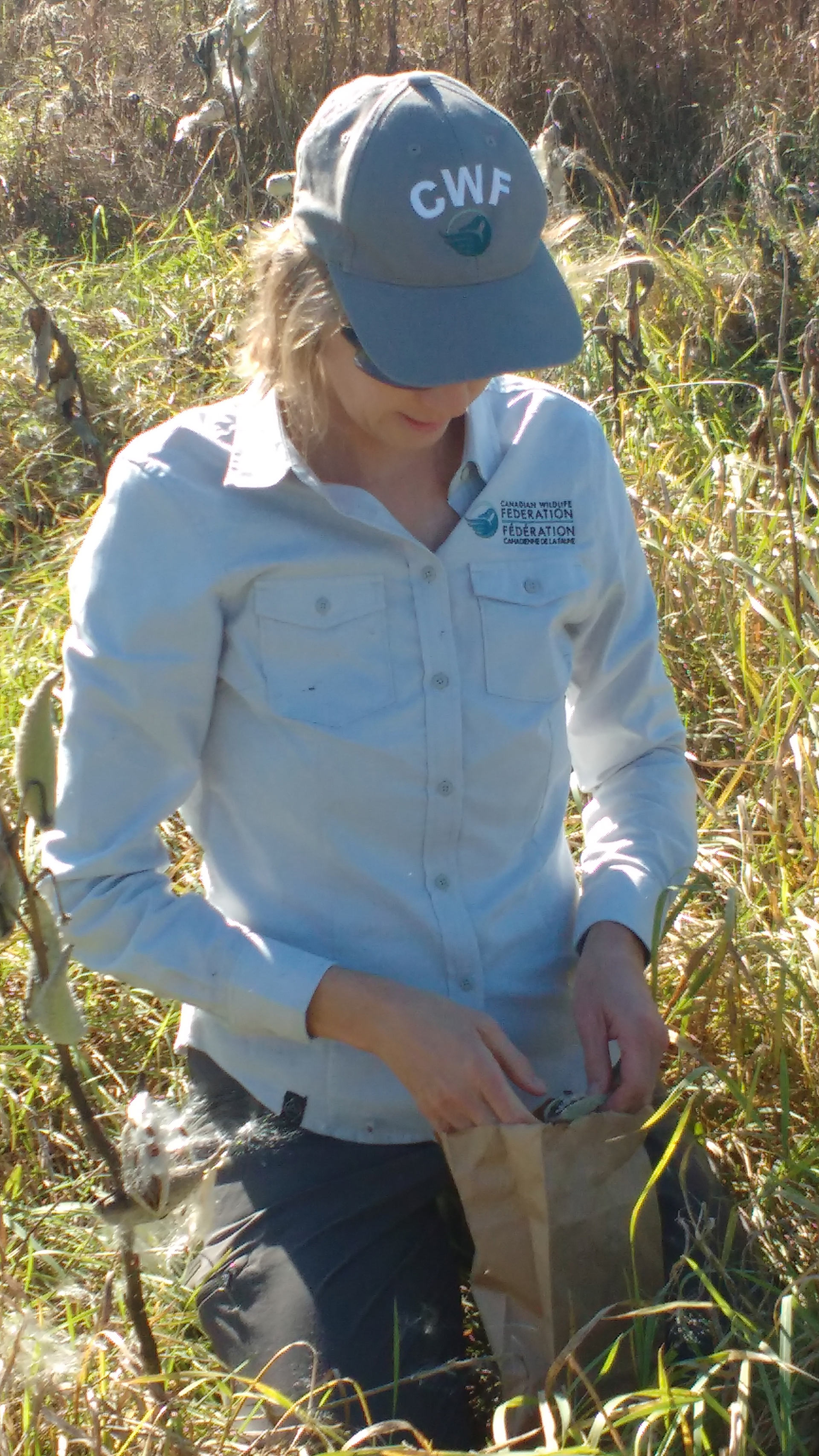 An early obstacle when beginning habitat restoration projects is finding a good local source of native plant seeds. Local is the key word; the seeds and plants used in a successful restoration project should honour the provenance (i.e. regionally and ecologically adapted plants) of nearby plant communities.
Pollinator habitat restoration has been ongoing in the U.S. for over two decades. Nurseries have been established across the country, specializing in local native seed mixes for a variety of habitats. Indeed, the restoration industry is so well established that there are convenient "seed calculators" to help site operations managers choose seeds appropriate to their project region and project site conditions.
Thus far a source of native seed in eastern Ontario — a source that can meet the demands of large landscape-level projects — has yet to be developed. The native wildflower nursery industry in eastern Ontario is in its early stages, trying to balance supply and demand in the market. Without a ready supply of seeds, operations managers purchase seed from other suppliers further afield.
Without large contracts and commitment from industry, however, it is challenging for local nurseries to make the multi-year investments needed to create and maintain the supply. Currently, local garden centres and nurseries carry some native plant seeds, but none carry the quantities needed for large restoration projects. Diligent operations managers committed to using seeds from plants native to eastern Ontario have thus far been using seeds grown in other jurisdictions which lack genetic provenance.
Makin' Hay…Er, Seeds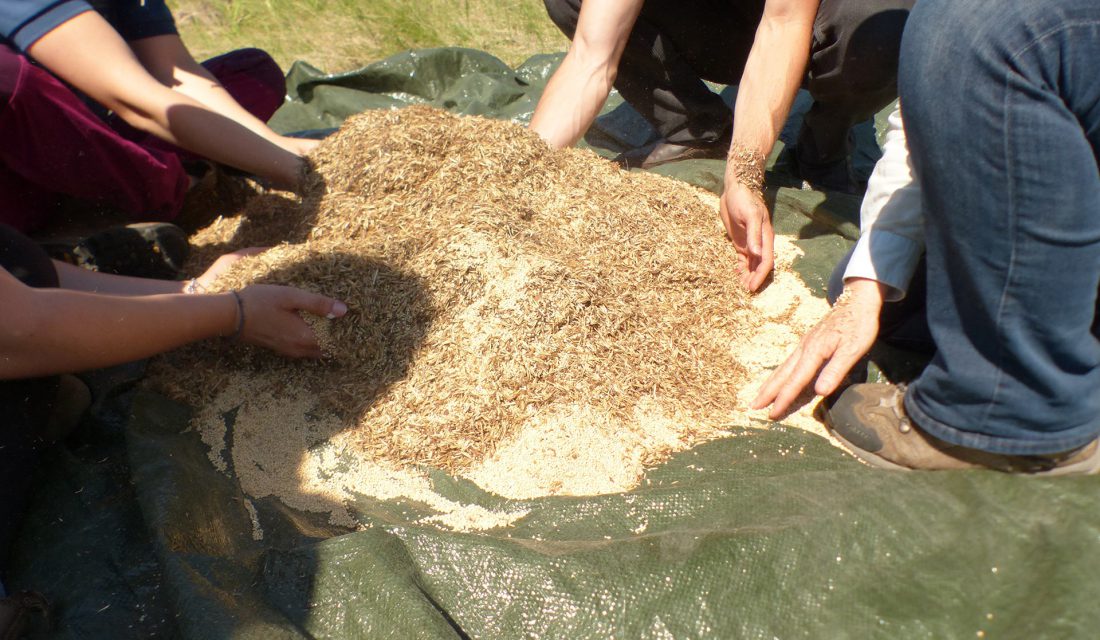 In spring 2018, the Canadian Wildlife Federation sought to obtain native plant seeds for restoration test plots we established with our partners, Hydro One, Lanark County and the National Capital Commission. However, due to the issues above, sourcing the seeds was difficult.
Because of the lack of local seeds, CWF Monarch Habitat Restoration Ecologist Holly Bickerton used her botanical knowledge of the Ottawa area to locate and collect seeds from 28 native plant species. Most of the seeds collected were used to supplement larger quantities of 22 native seed species purchased from the St. Williams Nursery in southern Ontario. The combined local and southern nursery seed was broadcast over the test plots. Over the next few years, these plots will become fully restored as native meadow habitat.
Seed collecting continued in autumn 2019 and both a training workshop and public seed collecting event were held. Conversations with partners at the Ferguson Tree Nursery and Fletcher Wildlife Gardens led Sandy Garland of Wild Pollinator Partners to initiate a regional seed collecting committee to begin the process of building this market in eastern Ontario.
We are excited about the collective energy and dedication to making a source of local native seeds and a native seeds market in eastern Ontario a possibility.