There's nothing wrong with a little friendly competition, and the 2021 City Nature Challenge certainly qualifies.
The City Nature Challenge (CNC) was first established as a friendly competition between organizers in San Francisco and Los Angeles. The core goal of the initiative remains to this day to unite the world in an international effort to track wildlife. As more than 500 cities from 40+ countries attempt to make the most observations of wildlife during the upcoming event from April 30 to May 9, 2021, that spirit remains strong today.
Canada Counts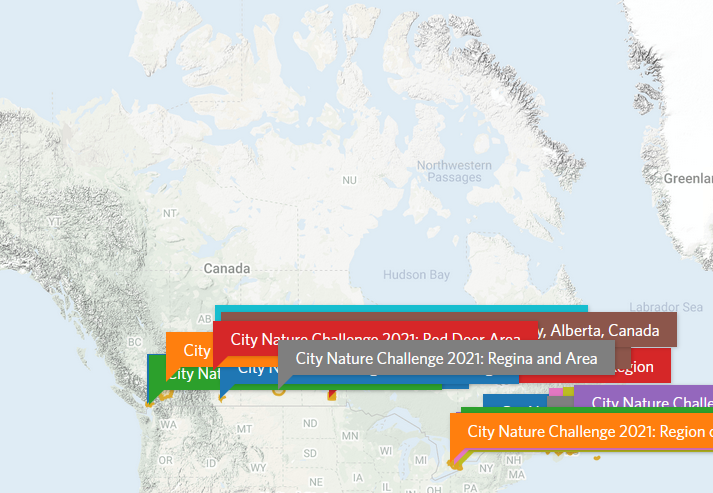 Registration has since closed for this year's event. However, 2021 sees a record number of Canadian cities involved in the challenge.  From Halifax to Vancouver Island, keen wildlife observers in 23 Canadian cities will be putting their iNaturalist apps to good use. They will work to upload more observations and species identifications than any other city while still helping Canada's national total.
Given the fact the CNC takes place in April does put Canadian cities at a slight disadvantage: the chances of any one of the 23 participating Canadian cities being under a blanket of snow in late April is always a possibility. Hoping for the best while planning for the worst is always a key element of event planning, and there are a few things organizers can be doing to get ready.
1. Start an iNaturalist project to log observations
For starters, establishing an iNaturalist project for the event is critical. Using iNaturalist, participants in CNC can act as "citizen scientists" contributing valuable observations for biodiversity research and conservation. By joining the CNC Canada umbrella project page on iNaturalist.ca, participants will have their observations added automatically in each city, at the same time contributing to Canada's national total.
2. Encourage participants to gain familiarity with the iNaturalist platform prior to the start
There is nothing worse than being a keener but unable to use the tools to participate. To help avoid this problem, encourage your participants to download the app and log on to iNaturalist before the challenge and in order to explore the tool. This will help eliminate any confusion over its functionality. There are some useful "how-to" videos on the platform to help users new to the platform.
3. Get as many people to participate as possible
Of course, the most important goal for CNC organizers is to get as many people participating as possible in each city. Given fluctuating COVID-19 restrictions across the country, most events are being designed for virtual execution. That will allow participants to get involved while adhering to safety and social distancing protocols.
Inspiring people to get involved in each city will require some focused outreach.  That can include contacting local governments to see if each city will officially embrace CNC as a great recreational activity people can enjoy in isolation.  While many of the CNC events are being organized independently, some projects are being led by the appropriate department in the local government.
Other groups are trying to align with local conservation groups, bird watching clubs, geo-cashing enthusiasts, field naturalists, Scouts and Guides, conservation authorities and even local school boards. All of these groups make great partners that can help contribute to observation numbers during the event.
A Competition with Purpose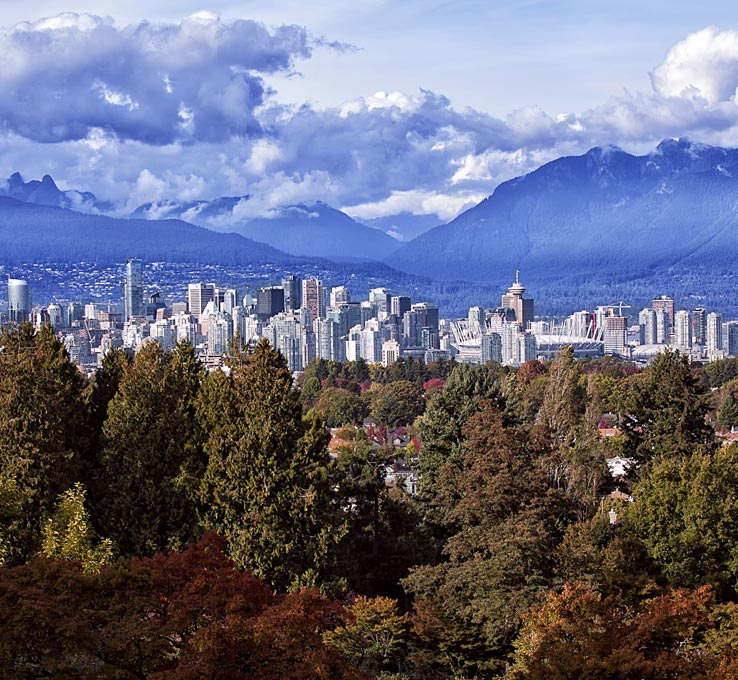 Last year 41,000 people in 244 cities participated, registering over 815,000 observations of more than 32,000 species including over 1,300 rare or endangered species. The impact CNC has on recording biodiversity is vitally important to scientists who use the iNaturalist database for research. For those cities involved, CWF also has many resources and templates available to help assist in promotion of your 2021 event.
Good luck, and happy iNat'ing!!