The Government of Canada is proposing St. Anns Bank in Nova Scotia as Canada's next Marine Protected Area under Canada's Oceans Act.
Canada is striving to protect 10% of marine and coastal areas by 2020 and proposing St. Anns Bank as the next Marine Protected Area (MPA) is a step in the right direction.
Located east of Cape Breton, St. Anns Bank is an area rich in biodiversity. Its many unique habitats are home to at-risk species such as the Atlantic Wolffish. It also serves as a summer foraging area for the endangered Leatherback Seaturtle.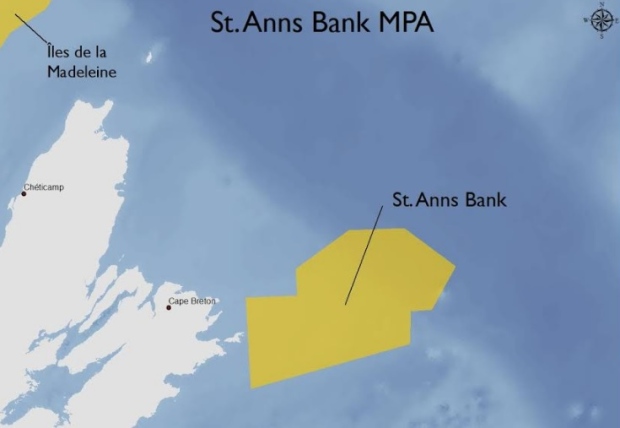 Comments on the proposed regulations for the St. Anns Bank MPA will be accepted until January 30, 2017. We're encouraging you to send a message of support to the government by emailing [email protected].
"I support the creation of St. Anns Bank Marine Protected Area as published in the Canada Gazette, Part I Vol. 150, No. 51 on December 17, 2016. I encourage our government to continue to move towards achieving Canada's goal of protecting 10% of our coastal and marine environments by 2020."
You can also help spread the word and encourage your friends/family to do the same: Post to Facebook | Send a Tweet
For more information, view the proposal to designate St. Anns Bank as a Marine Protected Area.