Sweetest Tricks
It takes skill and the right attitude to become the best snowboarder in the world. Luckily in Canada, our wildlife is brimming with skill and attitude. There's going to be some sweet tricks at the Olympics this week, but none as sweet as the ones performed by Canadian wildlife.
Bronze Medal-Porcupine
With over 30,000 quills, the Porcupine makes a very intimidating first impression.  The best trick of this slow living relative of the beaver is mostly an illusion. When threatened it will turn its back to the enemy and aggressively thrash its tail dislodging quills.  The force from this will make it appear the quills were shot out.   This is one trick that looks very impressive!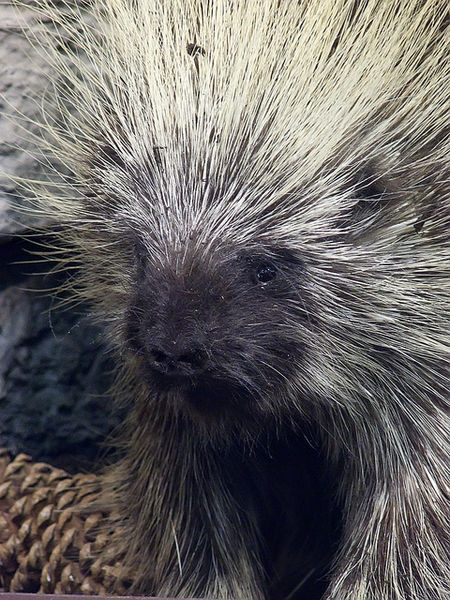 Figure 1: Mharrsch
Silver Medal-American Crow
This silver medalist can be found showing off its matte black plumage in a city near you. Think what you want about its attitude, the American Crow may be the most intelligent bird on earth. This bird's signature trick is dropping tough to crack nuts at busy intersections for cars to run over. They will then wait with pedestrians at the cross walk until they are safe to get their snack.  The crow's sweet tricks and dedication to snacking has earned it the silver medal.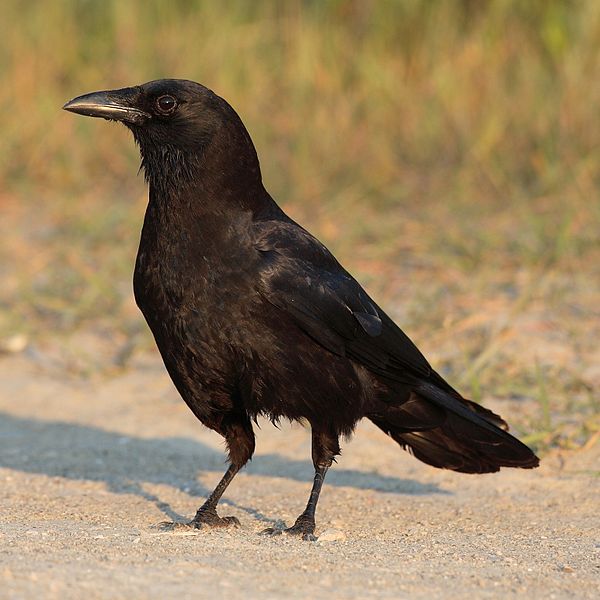 Figure 2:Public Domain

Gold Medal-Sea Otter
The most laid back animal with the sweetest tricks is obviously the Canadian Sea Otter. These mammals rock the thickest fur coats of any animal and spend their day's body surfing on their backs. When it's time to eat they'll grab a clam, place it on their chest, and smash it open with a rock. They are one of the only animals who can do this trick. Watch out Shawn White, the Sea Otter might be cooler than you.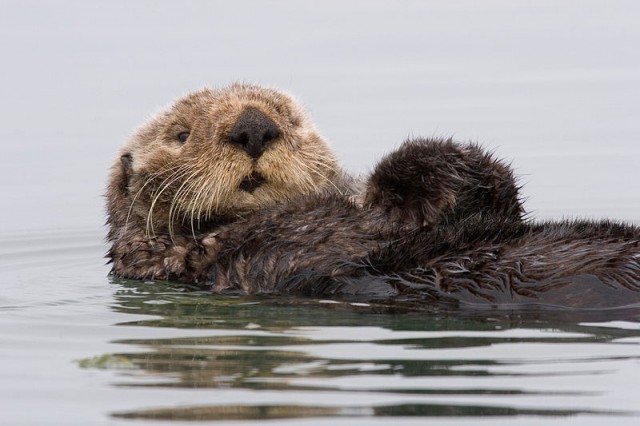 Figure 3: Mike Baird

 ————————————————————————————————
Figures de style parfaites
Il faut être agile et faire preuve d'une bonne attitude pour devenir le meilleur surfeur des neiges au monde. Heureusement au Canada, notre faune possède à la fois cette agilité et cette attitude. Aux Olympiques, nous allons assister à l'exécution de figures de style cette semaine, mais aucune ne sera aussi parfaite que celles qui sont réalisées par la faune canadienne.
Gagnant de la médaille de bronze — Le porc-épic
Avec ses quelque 30 000 piquants, le porc-épic peut produire une première impression assez intimidante. La meilleure figure que réalise cette lente créature, cousine du castor, tient en grande partie de l'illusion. Lorsqu'il se sent menacé, le porc-épic tourne le dos à son adversaire et fouette agressivement sa queue, ce qui a pour effet d'en déloger les piquants. La force de ce coup de queue donne l'impression que les piquants sont projetés, ce qui n'est pas le cas. Un truc qui a l'air très impressionnant!
Gagnant de la médaille d'argent – La Corneille d'Amérique
Vous pouvez retrouver cette médaillée faisant étalage de son plumage noir mat dans une ville près de chez vous. Pensez ce que vous voulez de cette attitude, il n'en demeure pas moins que la Corneille d'Amérique est probablement l'oiseau le plus intelligent de la ​​terre. Sa figure de style « signature », c'est la méthode qu'elle a trouvée pour casser des coquilles de noix difficiles en les laissant tomber au milieu d'intersections achalandées afin que les voitures leur roulent dessous. Ensuite, elle attend à la traverse avec les piétons le bon moment pour récupérer sa collation en toute sécurité. Cette figure de style et sa persévérance valent à la Corneille d'Amérique la médaille d'argent.
Gagnant de la médaille d'or – La loutre de mer
L'animal le plus décontracté avec ses figures de style des plus parfaites est certainement la loutre de mer du Canada. Ce mammifère porte le plus épais des manteaux de fourrure et passe ses journées à faire du surf sans planche sur le dos. Quand il est temps de manger, la loutre saisit une palourde, la place sur sa poitrine, et à l'aide d'une roche, brise sa coquille. La loutre est l'un des rares animaux à pouvoir réaliser ce truc. Prenez garde, Shawn White : la loutre de mer pourrait bien être plus « cool » que vous!