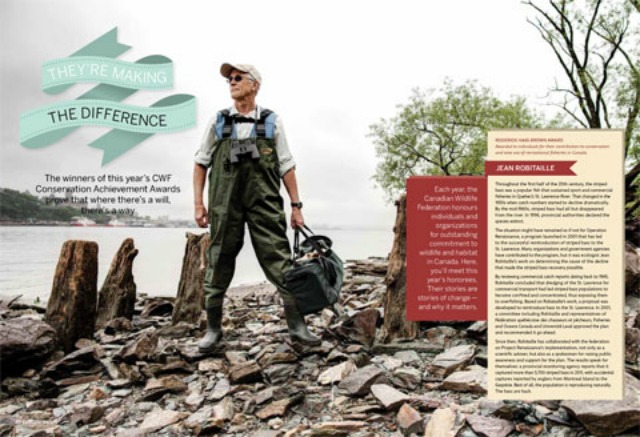 [Photo Reprinted from Canadian Wildlife magazine. Get more information or subscribe now! Or, get your digital edition today! Preview digital copy »]
Each year countless Canadians demonstrate their commitment to wildlife conservation through active involvement. They may be volunteers, professionals, or people simply concerned about the quality of life in Canada. Their actions contribute toward the protection of our country's natural heritage for the benefit and enjoyment of future generations.
The Canadian Wildlife Federation invites you to honour these deserving Canadian conservationists by participating in the Canadian Conservation Achievement Awards Program. But hurry! All nominations must be received at the CWF office no later than midnight, March 31, 2013!