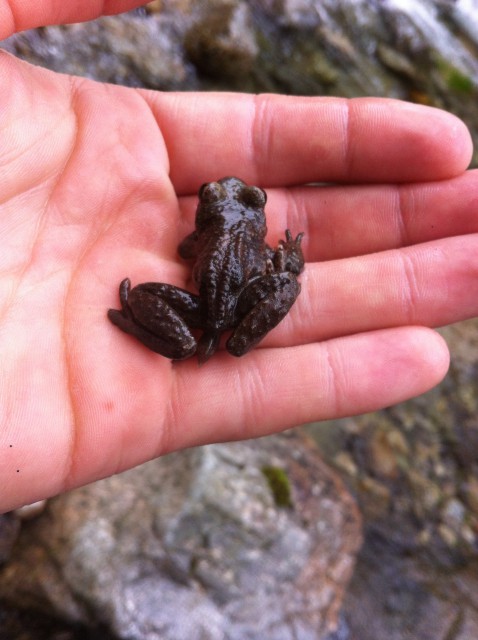 Today we're happy to be  checking in with a researcher that CWF has funded through the Endangered Species Fund. Dr. John Richardson and his team at the University of British Columbia  have spent the late summer out in the field studying the coastal tailed frog.
A little background
This frog has been listed as of Special Concern by the Species at Risk Act. They require special habitat as they lay their eggs in perennial streams and these eggs remain there as tadpoles for up to four years, whereby they move to riparian habitats. As such, they're very sensitive to changes in the stream and riparian conditions. Run of River hydropower development has been cited as a significant emerging threat to the coastal tailed frog, and so Richardson is researching the effects of run of river hydropower.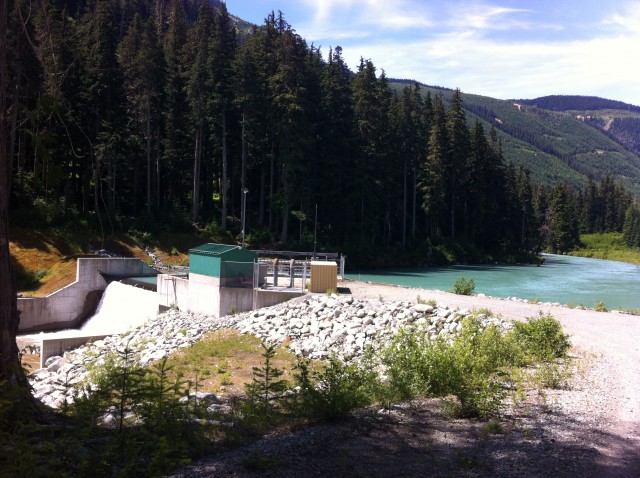 Richardson's research this summer
According to Richardson, "the primary question is what potential effects could there be from Run-of-River power projects where flows in the downstream section are reduced."
"One possibility is that lower flows in the diverted section of the streams may end up with slightly more deposition of the very fine particles carried along in any streams.  To look at these issues, there are several projects being worked on this summer. One is an experiment looking at the effects of fine sediment addition to the growth and survival of the Coastal Tailed Frog tadpoles. In conjunction, we are collecting their biofilm food (algae and the other components that form the "slimy" covering of rocks) to determine if there is any changes of food quality, in terms of the proportion of biofilm that is inorganic (fine sediment uptake) versus organic, and the quantity of biofilm when comparing regions located above a run-of-river (RoR) hydropower project's intake and those located below.  Another element of the overall study is estimating densities of the tadpoles above and below the water intakes, says Richardson."
Great Hope
"Using both the results of our experiment, as well as the data collected from biofilm samples, we hope to learn about how food sources for the Coastal Tailed Frog tadpoles vary in quality and quantity in regions above and below run-of-river hydropower project intakes," says Richardson. "If the operation of RoR hydropower projects alter the movement of fine sediment downstream, whether by increasing or decreasing  the amount deposited downstream, it is important to determine if this impacts not only food quality and/or quantity, but also growth and survival of Coastal Tailed Frog tadpoles. The latter will hopefully be answered using our experiment."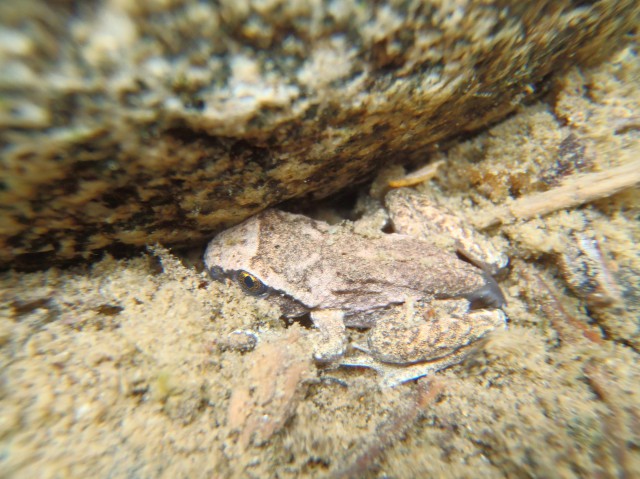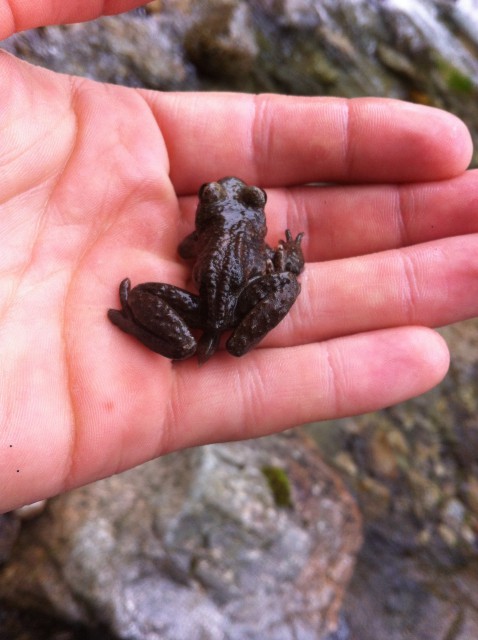 Thanks to Chloe Reid and Rylee Murray for the photos.