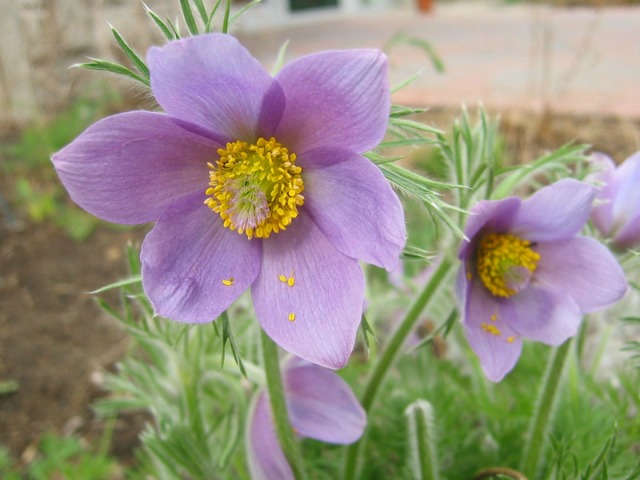 CWF is at Canada Blooms! If you're in the Toronto area, please pop on by and see us at our booth! We're so excited to be attending that we thought what better way to kick off the event with some pretty spring flowers! First up? The pasque flower!
The pasque flower ranges in Canada from the Yukon and Northwest Territories down through British Columbia and across to the western tip of Ontario and is the floral emblem of Manitoba. In fact, in Winnipeg, Manitoba, the Living Prairie Museum celebrates its emblem with "Crocus Days" on weekends in late April.
The pasque flower's abundant pollen attracts bees, which are eager for a food source at this early part of the spring. According to Johnny Caryopsis who wrote for NatureNorth.com, the flowers are also a place for small insects to warm up, thanks to the arrangement of its sepals, which reflect sunshine, increasing the temperature by several degrees.
The pasque flower typically grows in open areas such as prairies, rocky outcrops, slopes and occasionally in woodland clearings. These plants therefore tend to do best in well-drained soil and full sun, although they can do well in partial shade in warmer regions of the country.
For more information about this amazing flower, click here!