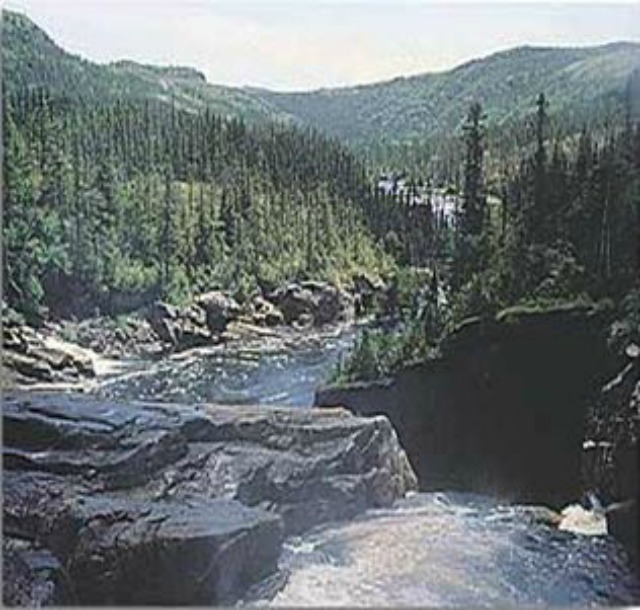 This month we're heading east again to Newfoundland to the Bay du Nord River. Flowing through the Bay du Nord Wildlife Reserve in south-central Newfoundland this wilderness area does not disappoint!
From wide barrens, boreal forest, lakes, bogs, fens, rapids, and falls you will find spectacular views. Not only does this area provide winter range and calving grounds for the largest caribou herd on Newfoundland, it also provides habitat for species like moose, beaver, otter, osprey, bald eagle, brook trout and Atlantic salmon.
The Bay du Nord River offers something for everyone. Whether you are looking for a challenging canoe experience, or an opportunity to kayak, river raft, partake in a hike, take some great nature photography or just enjoy the beauty of the area you are sure to find it here!