A couple of weeks ago I was contacted by an enthusiastic primary school teacher who informed me that she and her students were up to something very special this holiday season. Last week I made a trip Courtice, Ontario to meet and speak to them about the Endangered Little Brown Bat. I also participated in their bat house building event which was geared towards making 25 bat houses for local farmers. This was a very rewarding experience to say the least.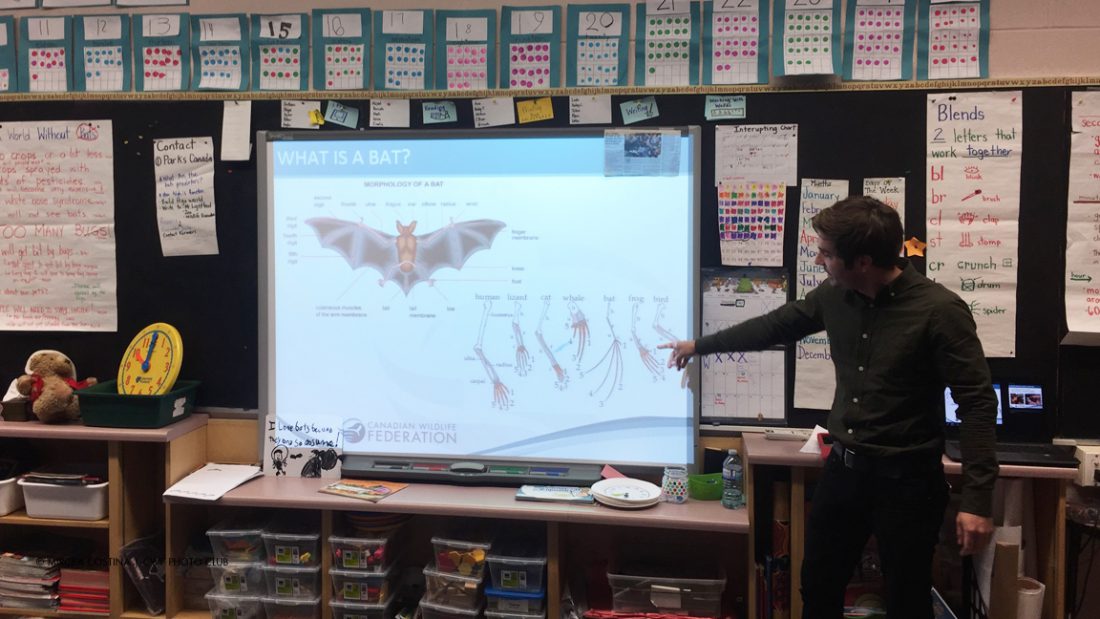 Michelle Rodriguez is a primary teacher at St. Mother Teresa Catholic School in Courtice, Ontario. Rodriguez and a group of Grade One and Two students are very passionate about saving bats, in particular the Endangered Little Brown Bat. Together they form a group called the Bat Rangers.  Each year, the Bat Rangers spend several months researching, speaking with experts in the study of bats, and making community connections to promote conservation of the Little Brown Bat.
Their main goals are to:
Raise awareness for the Little Brown Bat by way of posters, newspaper, and social media
Build as many bat houses in order to provide bats with an alternative roosting site
Receive support from their community in order to help save the Little Brown Bat
Rodriguez's tireless efforts, both in and out the classroom, should be applauded. If every school had a teacher like Rodriguez, and a group of young naturalists like the Bat Rangers, the Endangered Little Brown Bat might not be in such peril.
Rodriguez's initiative is spot on. Engaging the community by providing useful information, accurately debunking myths and distributing bat houses to farmers and the local community is a great way to positively promote conservation of an Endangered Species and bats in general. Bats are often regarded as pests and treated as such. Ironically, their sole purpose on this earth is to control the often harmful pests that can plague our ecosystems and food sources. Bats eat bugs, tons of bugs.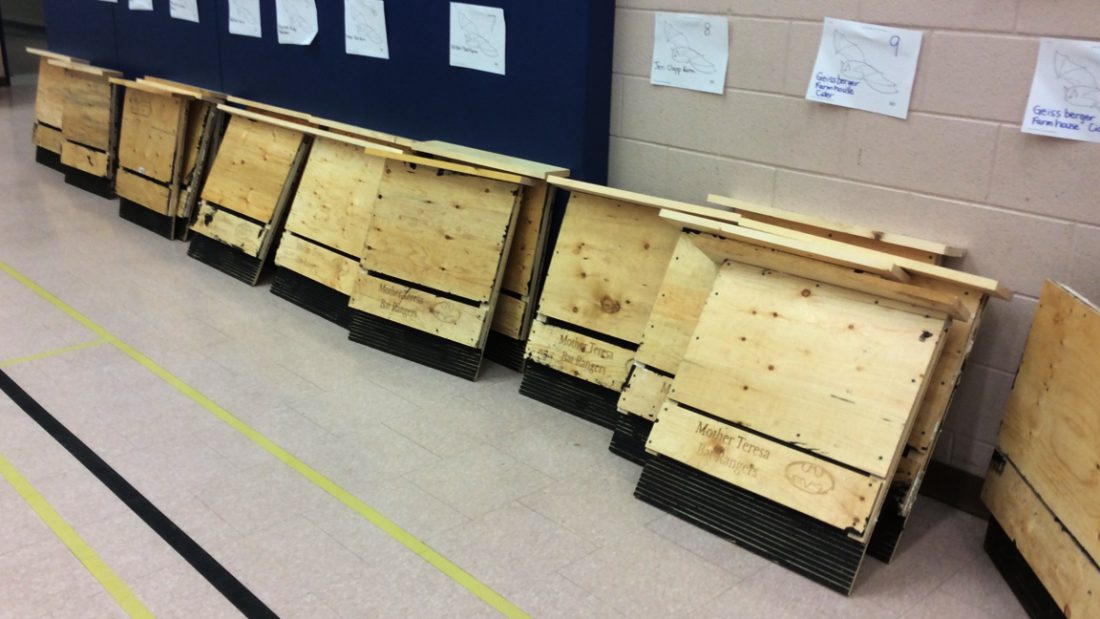 Bats are at home (literally) in urban and rural environments and subsequently face many threats. The Canadian Wildlife Federation is working hard to promote bat conservation. Our efforts, combined with those of groups like the Bat Rangers, are a great start to helping out our endangered species but we can only do so much. An engaged community can go a long way to preserve the interconnected systems that keep us alive. Coexisting is our only option so stay informed!
How can you get involved? Visit us online: www.helpthebats.ca.