We all know that our biodiversity, or the diversity of life on Earth, is declining.
At the COP 15 Biodiversity Conference this December 2022 in Montreal, global leaders adopted a framework and established targets to achieve an ambitious goal: to stabilize trends that have exacerbated biodiversity loss by 2030 and allow for the recovery of natural ecosystems, with net improvements by 2050.
In a world where the challenges can feel insurmountable, it is important to remember that individual and collective actions can have far-reaching effects. Everyone has a part to play in halting and reversing biodiversity loss.
Join us in celebrating some actions that sparked community engagement and find out how you, too, can be part of the solution.
Impact Through Art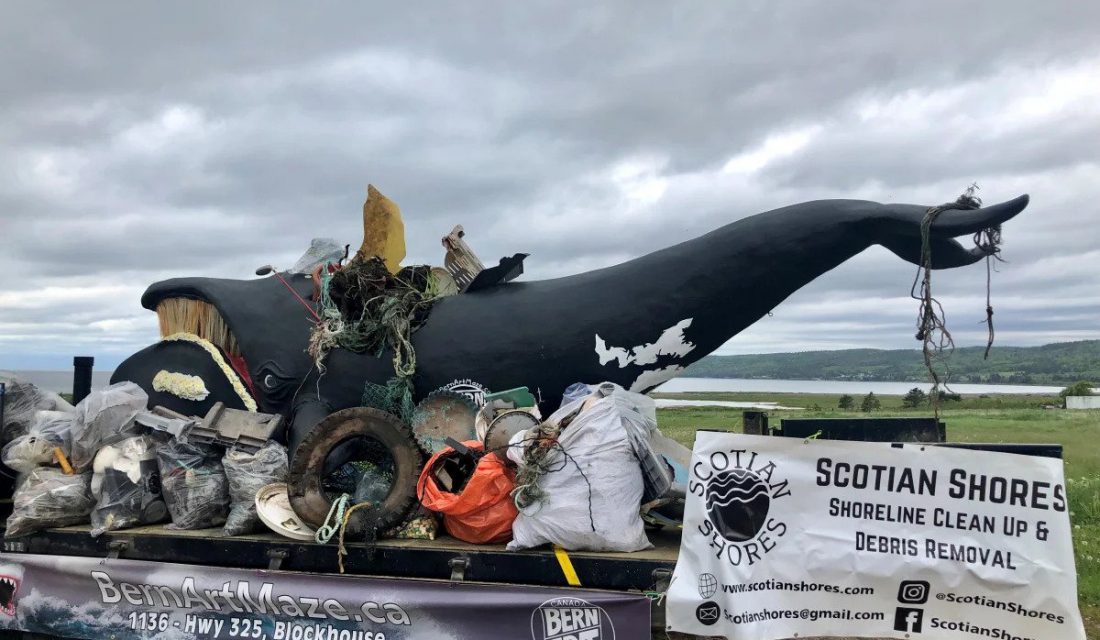 Target 16 underscores the need to encourage and empower people to make sustainable consumptive choices in order to reduce our global footprint. This includes reducing the amount of waste we generate.
Canadian Conservation Corps (CCC) members Eveline Hipson and Elizabeth Wile founded Project SculptShore. They partnered with Nova Scotia artists Bernd and Nicole Krebes to create a life-sized North Atlantic Right Whale sculpture, which was taken to coastal cleanups and education events across Canada. This impactful art piece has engaged more than 18 million people in conversations about marine conservation through events and media.
Equipping Educators to Engage the Next Generation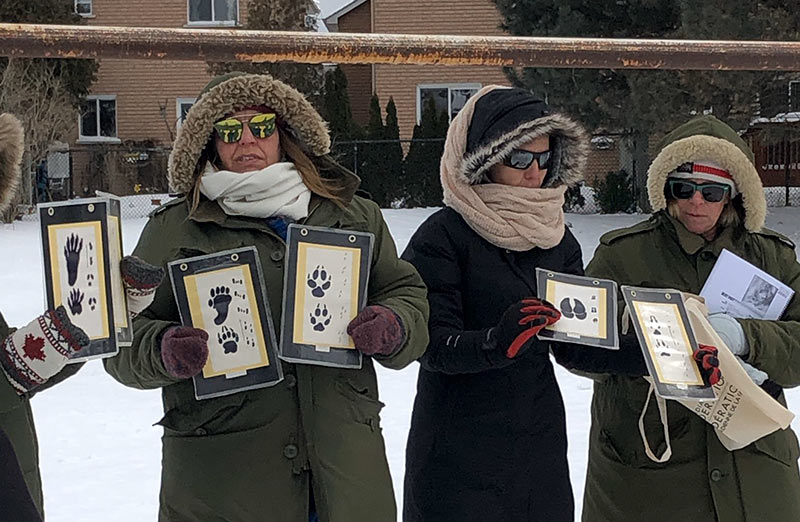 The global biodiversity framework also highlights the need to integrate biodiversity into formal and  non-formal education programs in transformative and innovative ways. This includes promoting curriculum on biodiversity conservation and working to build knowledge, attitudes, values and behaviours that are consistent with living in harmony with nature.
Renfrew County District School Board in Ontario is small in population but large in geographic boundaries. To engage their fellow educators and students in outdoor environmental learning, a group of numeracy and literacy coaches embarked on a project to train two or more educators at all K-8 district elementary schools in CWF's WILD Education program. These educators have now engaged more than 1,000 students in hands-on learning.
Greening Urban Spaces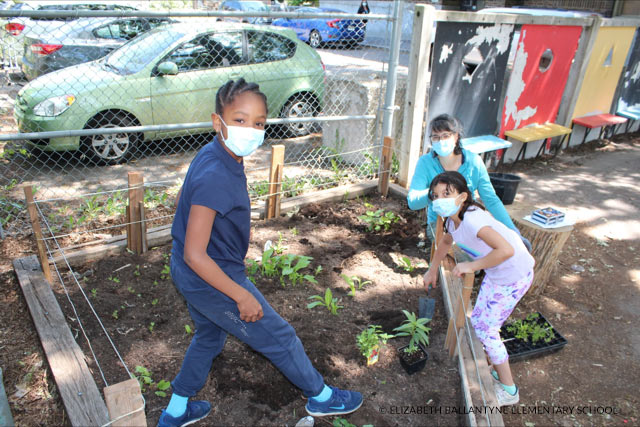 Target 12 highlights the need to increase the number of green and blue spaces in urban and densely populated areas to enhance native biodiversity and improve human health and well-being through connection to nature.
To naturalize her school's playground and provide her students with hands-on science lessons, Colleen J., a teacher from Beverley Public School in Toronto received native plants through CWF's Wild Spaces program so her class could establish a wildlife-friendly garden on school grounds. The plants helped naturalize their concrete-surrounded playground and provided a calming natural space for educators to teach mental health curriculum. Other educators and students have also reaped the benefits of the new space, as have many pollinating insects.
Learn More About Wildlife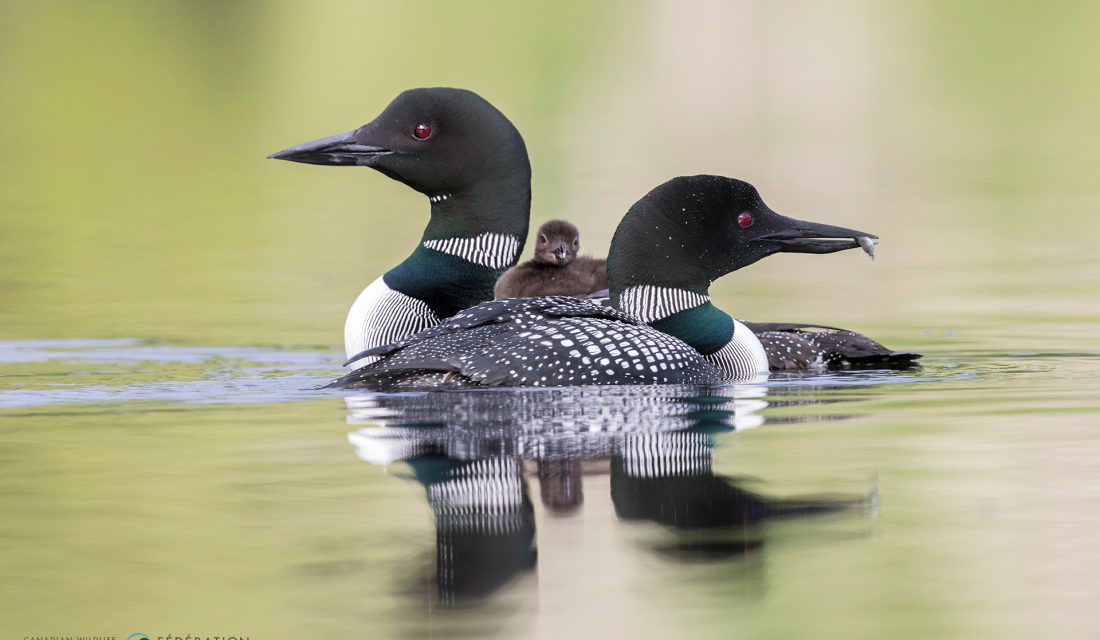 Do you know which wildlife species are at risk in your area? Wildlife is all around us, but most of us know little about why many species are at risk or how we can help. Start by learning more about imperiled wildlife in your area.
Our Hinterland Who's Who program is still producing informative and entertaining vignettes about our iconic and lesser known Canadian species.
Want to contribute to biodiversity knowledge in Canada and around the world? It's as easy as snapping a picture. By uploading your observations of species in your area, you will be contributing to a global biodiversity database.
Spread the Word
Share your newfound knowledge about wildlife and conservation with your friends and family. By encouraging them to get involved, you can help empower more people to make a difference.
Biodiversity loss is not only affecting nature and wild species, our economies, food security, health and quality of life depend on it.
By taking action today, you can help us reach the goal of COP-15.