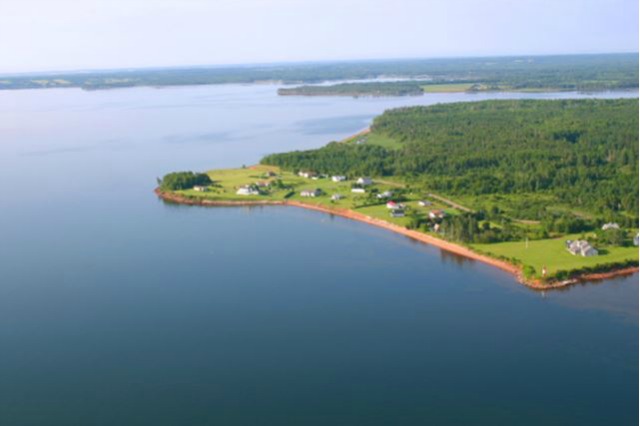 This month we're off to beautiful Prince Edward Island.
Found on the eastern shore of PEI is the Cardigan River, Brudenell River and the Montague/Valleyfield River; together this system is called the Three Rivers.
The shores of the Three Rivers consists of a combination of woodland, beaches, sand pits and farmland. The woodland consists mainly of mixed woods and interestingly, while white and red pines are commonly found here they are no longer common anywhere else on the Island.
One thing PEI is known for is their beaches and the Three Rivers' sandy beaches are no exception with sand that can range from an almost white to an almost red colour.
Many species use these waters and surrounding areas from salmonoids, waterfowl, even a great blue heron colony. It's also habitat for nine provincially rare plant species!
The Three Rivers offers many recreational activities from canoeing and kayaking, hiking and lots of wildlife viewing.
For more information on this River just click here!