Group 1 participant Brendan Riley sent an update on his experiences. He had been volunteering with Alberta Parks South Region during the field learning stage of the Canadian Conservation Corps (CCC) program.
At the time of writing this post, my Canadian Conversation Corps colleagues and I have now been at Áísínai'pi/Writing-on-Stone Provincial Park for a little over a month. The tasks and experiences we had shared provided us with new skills and knowledge, which we brought back to our home communities.
One new skill in particular I enjoyed learning was how to use a GPS, to mark and map areas of importance. We were tasked with locating sites of vandalism and inputting the coordinates so they can be remediated in the future by a rock colour matching specialist. Although this skill may not be abundantly useful in a city environment, I do intend to purchase my own GPS upon my return to Ontario and utilize it in my explorations in the bush.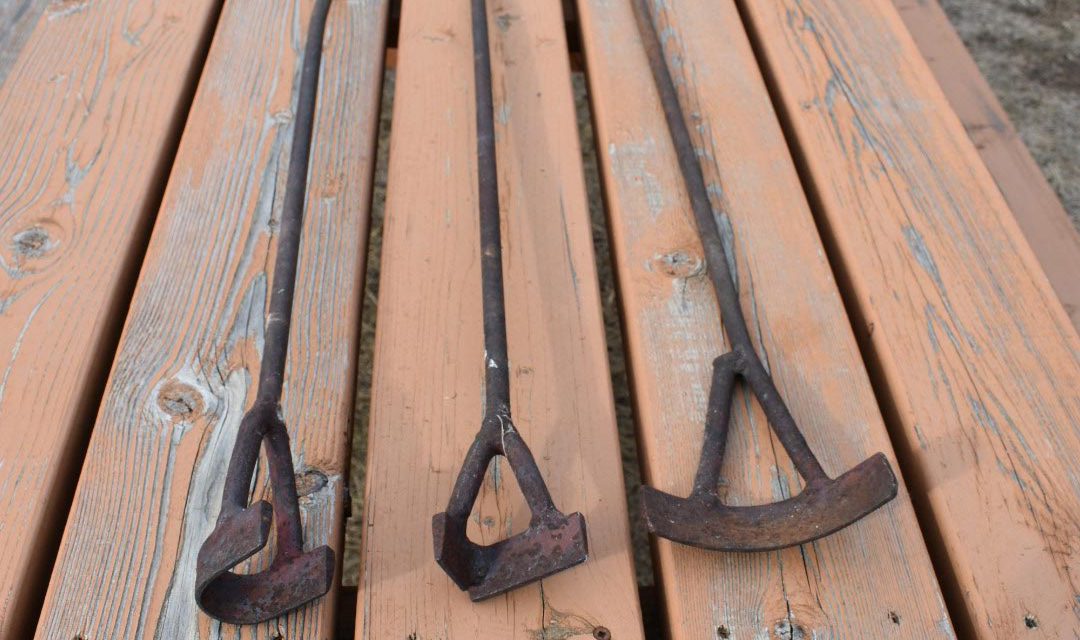 Park Archaeology
Speaking of exploration, one weekend on our off time Grant and I assisted the Park's archeologist with old wood reclamation from an abandoned residence on Park property. We had been there earlier in the week but were limited as to what we could accomplish due to our lack of protective gear. We found many a trinket, including, but not limited to:
A couple of folding knives
Old photos with German writing on the back
Golf balls
A poster which features the white rabbit Playboy logo printed on some faux velvet (my personal favourite)
Three branding irons, which I have donated to the park with the promise the Canadian Conversation Corps will receive a shoutout once they have them displayed
This adventure continues to delightfully surprise me with each passing day that unfolds and I look forward to what the next twist and turn will award us.
Learn more about the Canadian Wildlife Federation's Canadian Conservation Corps program.